Meet Dr. Jackson
As a dentist, I help my friends and neighbors attain and maintain exceptional dental function, oral health, and beauty. I really enjoy helping people be the best they can be.
Read More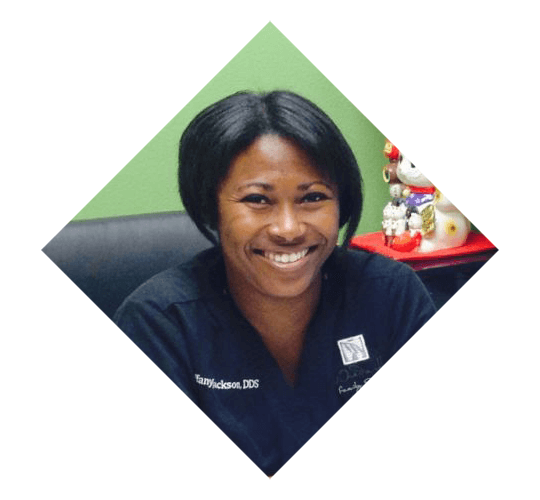 Our Patients Love Us!
"The way you are treated from the minute you walk in is just great. They are friendly and very helpful, to say the least. It's very pleasant to come to such a clean location."
— M. P. —
"Wow! This office is beautiful. Dr. Jackson and her staff have done a great job! Dr. Jackson is the friendliest dentist I have ever met! She does a great job caring for me."
— S. N. —
"I truly believe Dr. Jackson and staff have the best interest of their patients at heart. I'm very pleased with the quality of service I received."
— J. C. —
Read More
Welcome to Windmill Family Dental
---
Windmill Family Dental is a family-friendly dental office located at the northeast corner of Windmill and Eastern in Henderson, NV. Dr. Tiffany Jackson and the Windmill team will work with you to make sure your oral health is taken care of, and that you and your family are happy with your smiles. We are compassionate and caring, and will take our time to listen to your interests and desires. We are a friendly, welcoming team and will do our best to address your concerns and give you a great dental experience!
We offer a large range of services to suit your dental needs. As a comprehensive dental office in the Las Vegas and Henderson area, we provide basic services such as cleanings and fillings, to more cosmetically focused care, such as whitening, Invisalign®, veneers, and implant restorations.
At Windmill Family Dental, our focus is on you, and helping you maintain a happy, healthy smile! Please feel free to contact our Henderson dental office to schedule an appointment.